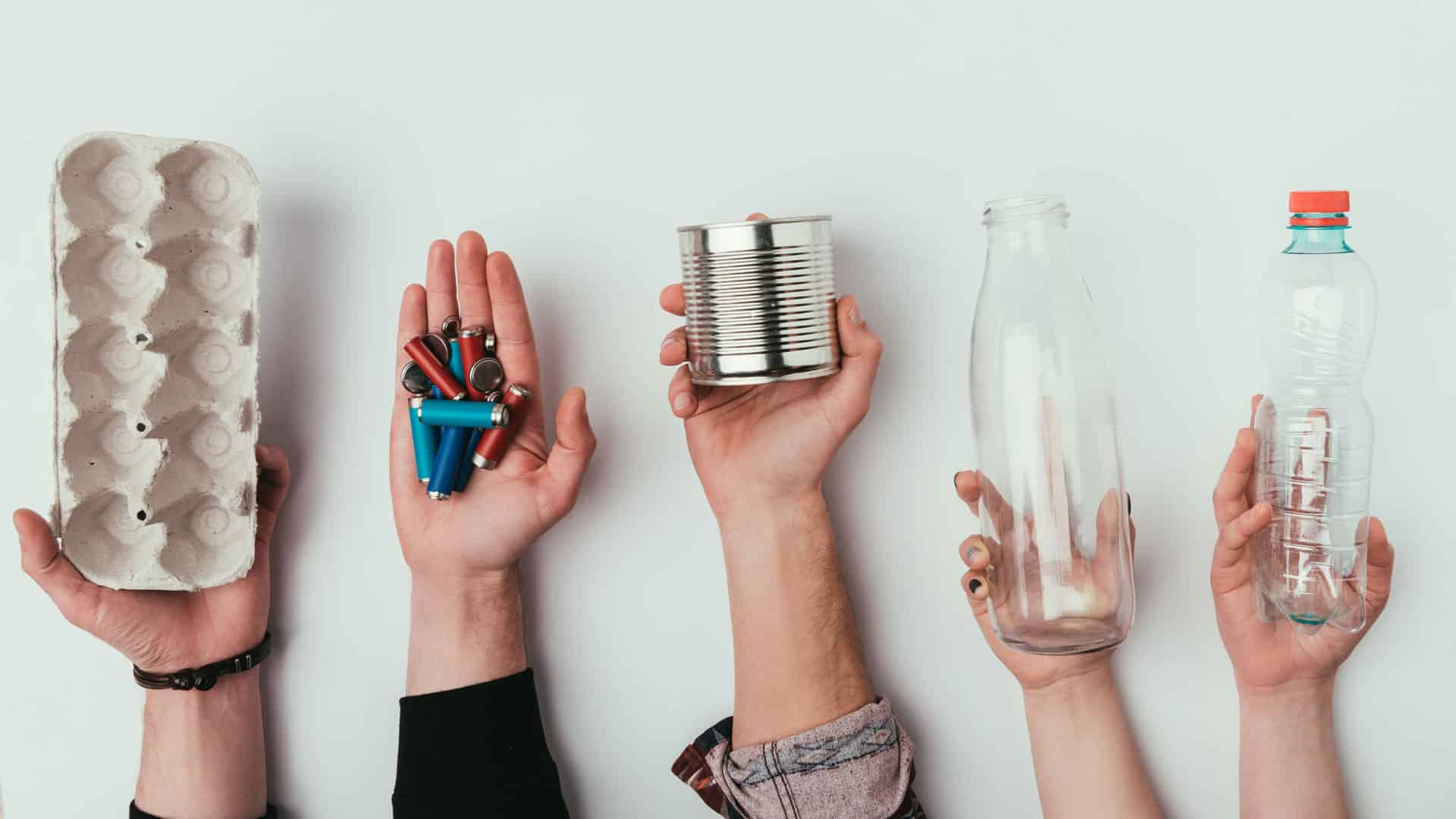 What is Zero Waste Week?
Zero Waste Week is an annual international awareness campaign in the first full week of September (weekdays only). This year that is Monday-Friday, 6-10 September 2021. The event aims to get households, businesses, consumers, organisations, schools and universities to reduce their waste, reuse materials, recycle as much as possible, reduce landfill waste, and bring awareness to the growing environmental problem of waste and pollution.
While absolute zero waste may be unattainable the campaign is ultimately about saving the environment –bringing pollution and waste down to a minimum. As individuals – consumers, business owners, leaders of organisations, parents, teachers and people who hold responsibility – we can create more long-term demand for sustainable products by creating a significant change in our shopping habits.
Founded in 2008 by Rachelle Strauss the idea came to her while the village she was on holiday in, Boscastle in the UK, was hit by a flood. It has since grown to become an international event with around 26 countries taking part with lead groups in each.
The campaign has grown to such an extent it now lobbies food producers and government, offers consulting services, organises local and national events, and provides display materials, case studies, lesson plans, downloadable guides, online courses, talks and workshops, and the award-winning week-long annual awareness campaign.
The campaign has achieved substantial PR success being mentioned by Prime Minister Theresa May, trending on Twitter during the week, and becoming the go to organisation for local campaigns around the world from Harvard to Hong Kong. A whopping 73 million people participated worldwide in 2017.
Furthermore, it also adopts the saying of "There's no such place as away" meaning you don't actually throw things away – they stay in the eco system – whether it's a landfill, incinerator, bottom of the ocean, litter or the stomach of an animal.
How Can We Cut Down Our Waste?
We're all aware we should only buy what we need and eat the food we buy but have you ever thought about the packaging and journey the product takes from farm to store?
Ideas on cutting waste include alternative furnishings and reducing your digital footprint to sustainable fabrics and raise zero waste rabbits!
Tip: if you're going to throw something away consider the mantra "Reduce, reuse and recycle".
How about trying some of these ideas for starters?
Use reusable glass bottles and return them
Buy food in bulk, not individually wrapped
Use reusable bags – not plastic bags
Make a meal plan and only buy what you need
Use reusable containers
Start composting
Repair clothes rather than buying new
Use email rather than traditional paper mail
Using leftovers and nor throwing them away
Turning off the lights
Saving water
Walking to your place of work or school rather than driving
Repairing clothes rather than buying new ones
What is Waste and Why is it Bad?
Waste is natural. Consider a squirrel building a nest in a tree, a rabbit building a warren or an army of ants. They all produce waste in this process. The discarded material is all waste. Humans also naturally produce waste: food goes in one end and out the other.
Waste is simply a discarded product or material we no longer have use for but not all of it is natural. It comes in all shapes and sizes from farm waste, to the by-product of a manufacturing process, to leftover food, clothing we've grown out of, and electronic products we no longer need.
The problem with waste lies in the fact that we humans produce so much of it, a great deal of it isn't natural and therefore not biodegradable, and we have difficulty disposing of it.
It's the quantity and disposal of all the waste that has a terrible impact on the environment: it either sits in a landfill for years to come or particles become airborne and end up in 'unnatural' environments like the sea and forests. In they turn have a harmful impact on fauna, flora and wildlife, and the health and wellbeing of people.
Take an old TV for example. While the glass is made from silicon (sand) and there may be some precious metals (we just dug them out of the ground), many components like plastics are man-made. Some can be recycled but many can't. What do we do with the parts we can't recuse? We dump them in a landfill – and don't assume we recycle everything. This is bad for the environment as decomposition takes years and years.
Even biodegradable waste like household food can be better disposed of. Chucked into the bin it ends up in a landfill where it rots and produces methane which in turn heats up the environment. Added to your garden instead, it makes a great compost.
International Waste Statistics
If you think global waste is a problem now, projected statistics are frightening. To quote the World Bank's What a Waste 2.0: A Global Snapshot of Solid Waste Management to 2050:
"Without urgent action, global waste will increase by 70 percent on current levels by 2050.
Driven by rapid urbanization and growing populations, global annual waste generation is expected to jump to 3.4 billion tonnes over the next 30 years, up from 2.01 billion tonnes in 2016, the report finds.
Although they only account for 16 percent of the world's population, high-income countries combined are generating more than one-third (34 percent) of the world's waste. The East Asia and Pacific region is responsible for generating close to a quarter (23 percent) of all waste. And by 2050, waste generation in Sub-Saharan Africa is expected to more than triple from current levels, while South Asia will more than double its waste stream.
Plastics are especially problematic. If not collected and managed properly, they will contaminate and affect waterways and ecosystems for hundreds, if not thousands, of years. In 2016, the world generated 242 million tonnes of plastic waste, or 12 percent of all solid waste, according to the report."
Population increase may be part of the problem but it's levels of consumption within a handful of developed nations and their management of waste that have led to this environmental catastrophe. The USA is the biggest generator of waste per capita worldwide with each citizen producing an average of 808 kgs per year and more than double that of citizens of Japan.
Waste growth is alarming! As the Global Waste Index highlights, it's not just the generation of waste that will threaten our planet in the coming decades but the way we choose to manage it.
While developed societies typically create more waste per person than less developed societies, less developed areas of the world will double or triple their contributions by 2050, especially South Asia, Sub-Saharan Africa and East Asia and the Pacific.
In these regions, more than half the waste is dumped which has bad implications on health, the environment and prosperity.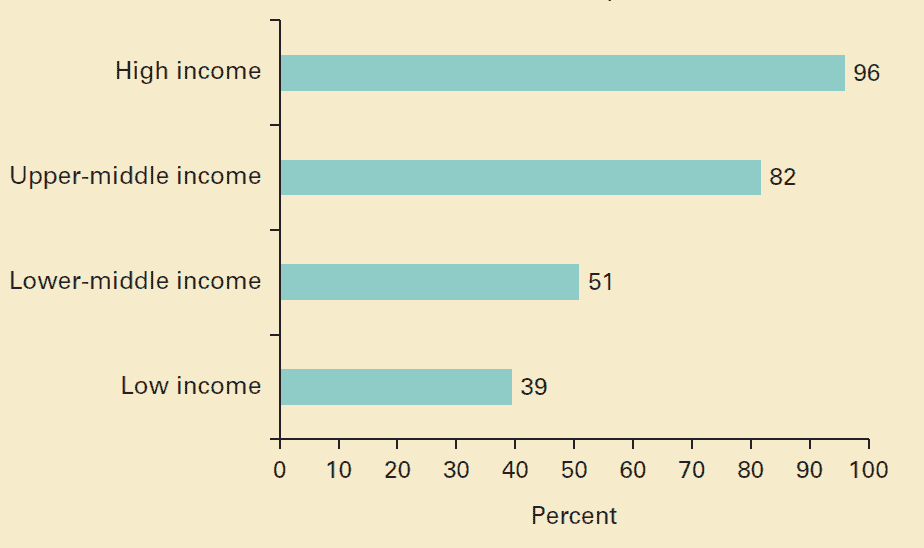 UK Waste Statistics
While the UK has a good track record of waste disposal there is much more we can do to with the actual waste we dispose of, especially food. According to WRAP:
Estimated total UK post farm-gate food and drink waste is around 9.5 million tonnes per year, 70% of which could have been avoided. This has a value of over £19 billion a year, and is associated with around 25 million tonnes of greenhouse gas (GHG) emissions
Households generate 6.6 million tonnes/year of which 4.5 million tonnes are avoidable. Overall, 13% of edible food and drink purchases are wasted at a cost of £500 per year for an average household
Levels of food and drink waste by commercial and industrial businesses in the food sector amount to around 2.9 million tonnes, with a value of over £5.2 billion
General waste statistics according to the UK government are:
The UK recycling rate for Waste from Households (WfH; including IBA metal) was 45.0% in 2018, decreasing from 45.5% in 2017. There is an EU target for the UK to recycle at least 50% of household waste by 2020
The recycling rate for WfH decreased in all UK countries except Northern Ireland in 2018. The recycling rate for England was 44.7%, compared with 47.7% in Northern Ireland, 42.8% in Scotland, and 54.1% in Wales. The reduction for England was driven primarily by a reduction in 'other organics' such as green garden waste sent for recycling, linked to adverse weather conditions for plant growth
UK biodegradable municipal waste (BMW) sent to landfill has fallen from approximately 7.4 million tonnes in 2017 (21% of the baseline 1995 value) to around 7.2 million tonnes in 2018 (20% of the baseline 1995 value). The UK is therefore still on track to meet the EU target to restrict BMW landfilled to 35% of the 1995 baseline by 2020
Figures for 2017 show that 70.0% of UK packaging waste was either recycled or recovered compared to 71.4% in 2016. This exceeds the EU target to recycle or recover at least 60% of packaging waste
It is estimated that the UK generated 41.1 million tonnes of commercial and industrial (C&I) waste in 2016, of which 33.1 million tonnes (around four fifths) was generated in England. The latest estimates for England only indicate that C&I waste generation was around 36.1 million tonnes in 2017 and 37.2 million tonnes in 2018
The UK generated 221.0 million tonnes of total waste in 2016, with England responsible for 85% of the UK total