National Gardening Week 2022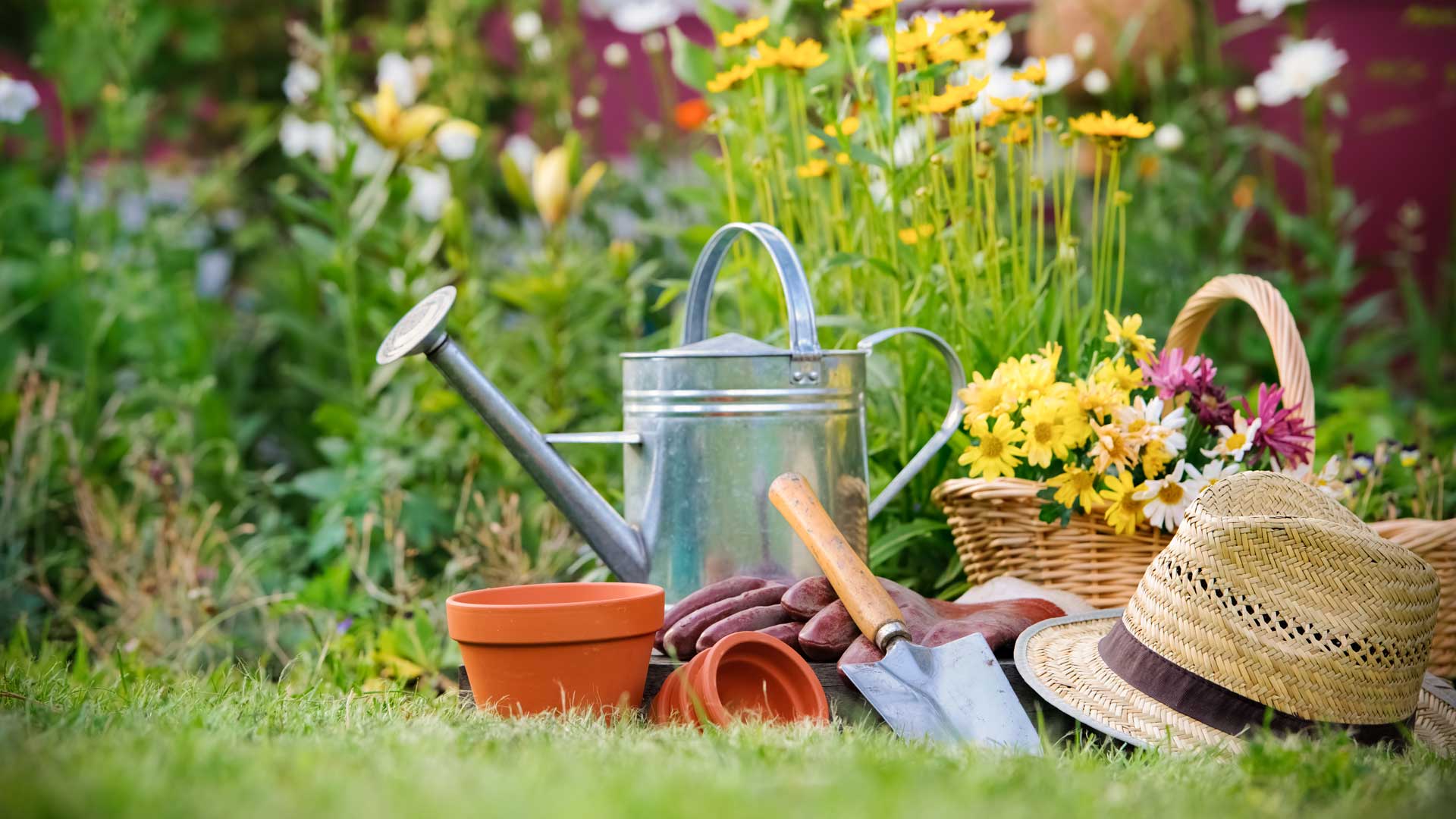 Gather your trowel and spading fork. We Brits love our gardens, and we couldn't be more excited to celebrate the beginning of another bountiful gardening season. National Gardening Week will take place from Monday to Sunday, 2nd May – 8th May 2022 and everyone in the UK is encouraged to get involved.
What Is National Gardening Week?
National Gardening Week is the UK's largest celebration of gardening. The mission is to raise awareness for the numerous benefits gardens and gardening bring to the people of the UK. The celebration inspires current gardening enthusiasts while encouraging interest among new generations of gardeners. Creating beautiful and bountiful green spaces is beneficial for the mind and boy, and National Gardening Week showcases that.
Who Founded National Gardening Week?
National Gardening Week was founded by the Royal Horticultural Society (RHS), the leading gardening charity in the UK. This organisation seeks to inspire a passion for gardening among adults and children of all backgrounds. The goal is to enrich the lives of citizens through gardening while making the UK a more beautiful place to live.
Does Gardening Week Have a Theme?
Every year the RHS assigns a theme to National Gardening Week. In 2021 it was to praise the role of plants and entire gardens for the positive impacts they have on mental and physical health.
In 2020, the Royal Horticultural Society commissioned a survey, which showed 52 percent of Britain's residents experience feelings of loneliness. The same survey showed that more than 50 percent of adults enjoy being surrounded by plants and other greenery. Fifty-three percent of those surveyed stated that being surrounded by greenery improves their overall mood. These findings became the base of this year's theme – joy through gardening.
Why Do Brits Love Their Gardens?
It is a known fact that we Brits love our gardens. That's partly because gardening in Britain has roots that run deep. Gardening in the UK extends beyond the hobby of growing plants to popular leisure activities, like garden visiting.
This activity includes visiting gardens ranging from some of the most famous in the country, like the Royal Botanic Gardens at Kew or Chatsworth House Gardens, to small, privately-owned masterpieces. Brits even host events called Open or Secret Gardens where people's private, residential gardens are put on show for all to see, for example the Secret Gardens of Winster.
The British find great satisfaction in creating and viewing picturesque green spaces, and a majority will admit that wandering such spaces brings pleasure.
Famous Gardens in the UK
The UK is known as the home of many of the world's greatest gardens. The following are five of the most famous gardens for you to find endless inspiration for National Gardening Week:
Click here to learn more about England's most iconic gardens and green spaces.
Why Take Part in National Gardening Week?
Plants have countless uplifting powers, from their natural beauty to the nutrition they provide and the many mental and physical health benefits of growing them. Taking part in National Gardening Week means taking part in a movement that's positive for the entire community.
National Gardening Week was created to encourage us to focus on the positive mental and physical benefits our gardens and the act of gardening provide. This annual celebration serves to inspire all citizens to create more beautiful green spaces. In turn, this act will spread positivity and beautify to the UK as a whole.