Bring Your Dog to Work Day 2021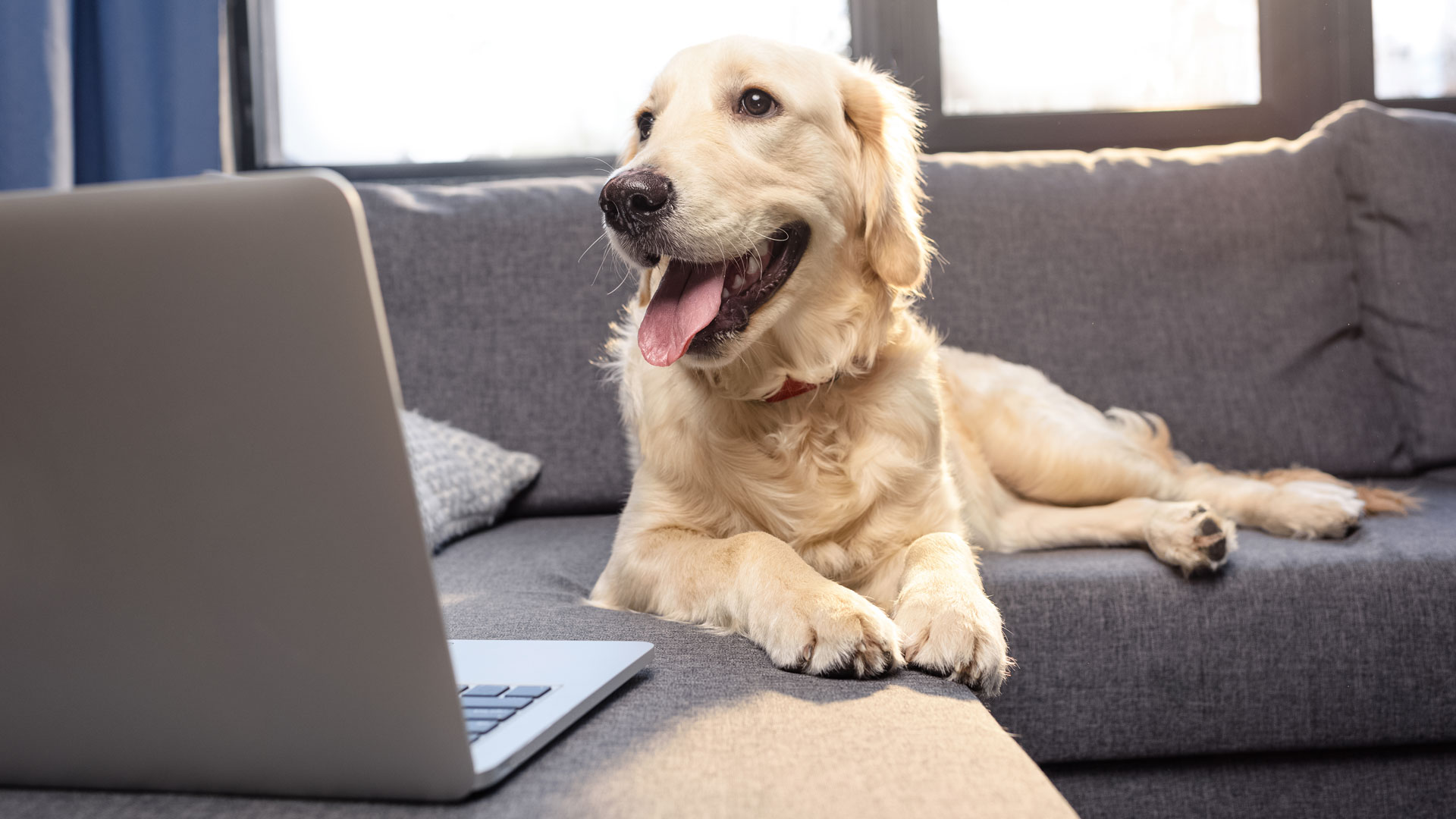 What is Bring Your Dog to Work Day?
There's not much that brightens up the workday like a furry friend visiting the office. Bring Your Dog To Work Day is an annual event and this year falls on Friday, 25 June 2021.
This fun day doesn't just present the opportunity for dog owners and businesses to share social media pictures of Fido at a work desk – it also lets businesses and loving pet owners contribute to causes that help animals.
Note to readers: the UK version is called Bring Your Dog to Work Day and founded by Hownd in 2014 while in the USA it is called Take Your Dog to Work Day and was founded in 1999 by Pet Sitters International (PSI).
Why Was Bring Your Dog to Work Day Created?
Bring Your Dog To Work Day was created to raise funds for animal charities dedicated to making a difference to the welfare of dogs as well as to show bosses and employees how much more fun work can be with pets in the office.
Bring Your Dog To Work Day creates a sense of camaraderie in the workspace, allowing all levels of employees and supervisors to bond over their mutual love of pets. When dogs get to join their owners at work, everyone benefits – the mood of the workplace gets a lift, dogs enjoy spending more time with their mum or dad, and employees get to go about their day knowing that their pet is entertained and in good company.
Take Your Dog To Work Day was created by PSI to celebrate the great companions dogs make and promote their adoptions.
Always celebrated on the Friday following Father's Day, Take Your Dog to Work Day encourages employers to experience the joys of pets in the workplace for one fun summer Friday to support their local pet communities. Through the event, non-pet owners are able to witness the special bond their co-workers have with their pets first hand and be encouraged to adopt a new best friend of their own.
What Charities Benefit From Bring Your Dog to Work Day?
There are currently more than 56,000 stray dogs in the UK and Bring Your Dog To Work Day is helping to change that.
To participate in Bring Your Dog To Work Day, businesses donate a minimum of £150, which is distributed between the Norfolk-based dog rescue and rehoming charity All Dogs Matter and Animals Asia, a charity that works toward the creation of long-term animal welfare changes in China and Vietnam.
Organisations and individuals are welcome to donate more than the £150 requirement to further positively impact animal welfare charities.
In the UK, on the day, due to the pandemic and to enable greater participation, a number of Zoom events will be held such as a chance to see a live stream of rescued Moon bears in China, Britain's best home-office dog, best lockdown hero, best lookalike to pet parent or celebrity, and best child handler.
In the USA, PSI's aim is to raise awareness for homeless dogs. They have a toolkit and tips and lots of ideas to help prepare for the day, certificates of participation and doggie attention notices, and suggest the following ideas to get involved:
Educate employees with a "lunch and learn" or guest speaker
Host a Fido Fundraiser for a local charity or shelter
Plan a doggie adopt-a-thon to help homeless pets
Organize a pet fair to highlight local pet businesses
Offer a photo session for participants and their pets
Party hearty with a special lunch or desserts and dog treats
Host canine contests for your TYDTWDay participants
What if You're Still Working From Home?
If you're still working from home (and loving the companionship provided by your four-legged coworker), you can donate to the cause here. Be sure to share a selfie with your pup on your social media so that you can encourage others to participate.
How Can Dogs Help Relieve Stress in the Workplace?
Many employers across the UK have found that Bring Your Dog To Work Day increases employee morale and productivity to the point where it makes sense to create a dog-friendly office year-round. Studies show that when employees bring their dogs to work, they have lower levels of cortisol, a hormone associated with stress that can lower productivity.
When employees bring dogs to work, everyone wins – employers, employees, and pets.
Why is Having a Pet Beneficial?
Whether you're able to bring your pet to the office or not, adopting a dog is one of the best things you can do for your physical and mental health. Harvard studies show that people who own dogs are less likely to have heart problems and tend to live longer than people who do not own dogs.
If you're ready to welcome a dog into your home, you can learn more about the process here.