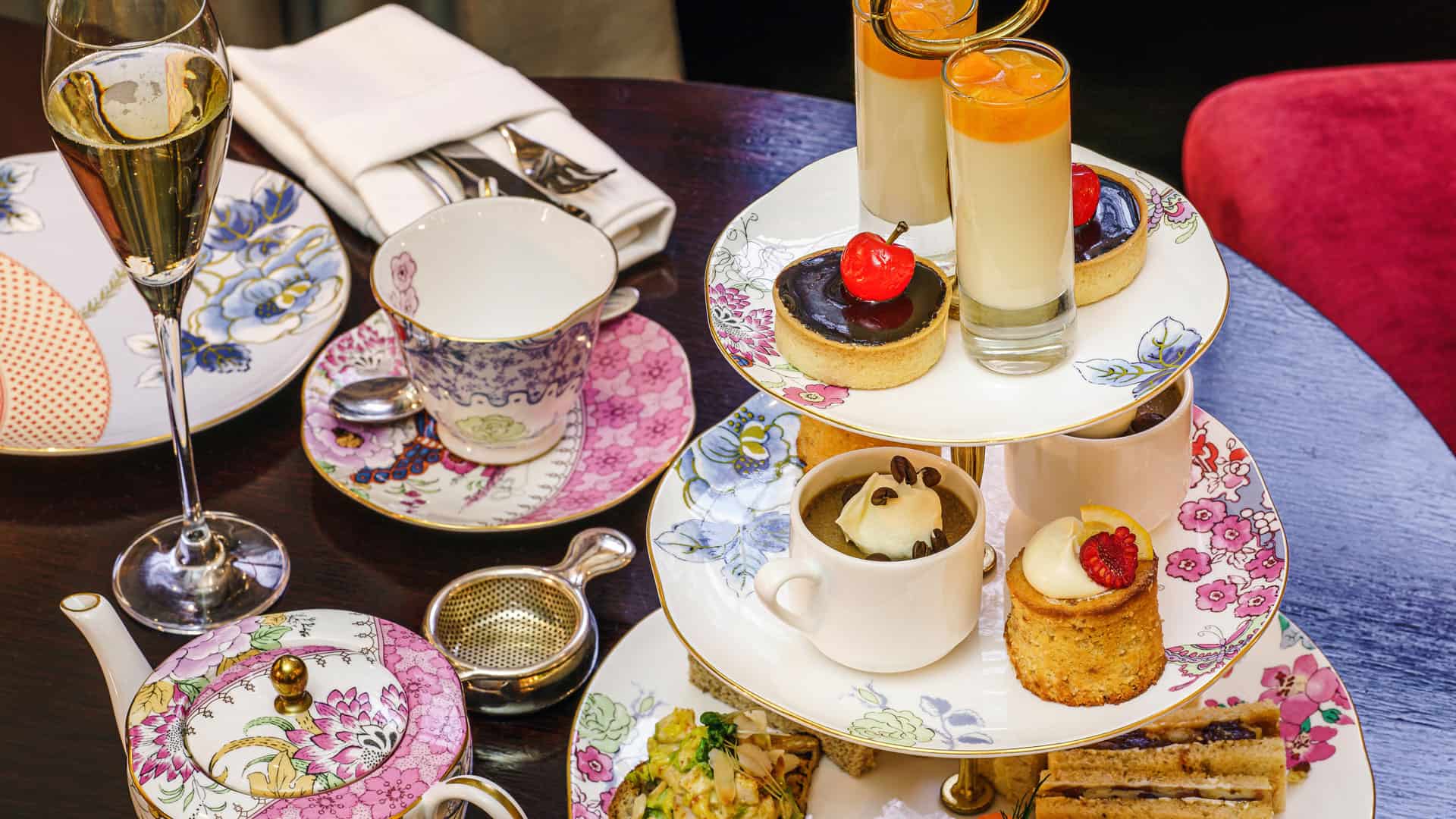 What is Afternoon Tea Week?
Afternoon Tea Week is a week-long celebration of the great British tradition of taking afternoon tea and takes place across the UK during the second full week in August every year. This year it is held on Monday-Sunday, 9-15 August 2021.
Tea rooms, 5-star restaurants, hotels, local cafés and eateries of the tea and cakery sort celebrate what is a quintessential British custom.
It's more than just a cup of tea though. Afternoon tea includes cakes, sandwiches, pastries and scones as well!
What is Afternoon Tea?
Afternoon tea is a small meal taken in the afternoon that consists of tea, cakes, sandwiches, scones and pastries. More of a small mean than a snack it was introduced in Britain in 1840 by Anne, the seventh Duchess of Bedford, who feeling a little tired in the afternoons was fond of requesting a tray of tea, bread and butter, and cakes be brought to her room in the late afternoon to stem her hunger prior to an evening meal at 8pm.
The Duchess took her afternoon tea at around 4pm but there's no hard and fast time at which to start nor how long it should really last though an hour and a half might seem appropriate.
It was later adopted by ladies in the higher echelons of society as a private social function but developed into a more formal affair after its adoption by Queen Victoria after which it became more nationwide.
Today it's deemed more of a treat than an everyday custom.
There was also an etiquette to taking afternoon tea – one 'takes' afternoon tea dear boy; one doesn't 'eat' afternoon tea!
In times of yore it was impolite not to dress up for the occasion but today while people are not expected to wear formal attire the formality is still very present in the presentation and hence why when going out for afternoon tea (not just going out for tea) is still really considered a special occasion for most people.
Images from hotels or cafés that sell an afternoon tea fayre will have stylish and/or traditional cutlery and crockery, a cake stand, and accoutrements in their own pots or vessels such as the jam, cream, additional hot water for the tea, a butter dish and more.
It's also why places are make a name for themselves for their afternoon tea such as Claridges in London, Bettys in Harrogate or The Langham can charge premium prices.
It's also why you'll find families bring out their best china, the cake stand (which could well be a family heirloom) and the best tea pot and it's also why afternoon tea can have a high price tag because it's as much the occasion, presentation, location and quality of food than the act of eating another meal.
It's an occasion and one to be savoured.
What's on the (Afternoon Tea) Menu?
Afternoon tea isn't a raid on the biscuit tin or simply an opportunity to stuff yourself with as many cakes, chocolates and pastries as you can within an hour's time frame.
There's more of an etiquette and it's more of a treat than a race thus one should take time in preparation, presentation and enjoyment and not just wolf down as many cakes as you can in a single sitting. It's certainly not a slap-up-binge, nor a bun fight. It's far more refined.
The quintessential afternoon tea consists of tea served in a china teapot, a variety of sandwiches, pastries, and scones with clotted cream but there are no set rules. Sweet or savoury? That's up to you.
Sandwiches are often 'finger' sized and come with a minimal amount of crust. Fillings might include egg, cucumber, salmon, ham and mustard, or coronated chicken.
Note: scones were only added to the fare during the 20th century.
According to Tea and Coffee "one tends to expect traditional Black Tea. However, Earl Grey or even another type altogether can make for a suitable alternative." If you're feeling a little more indulgent we might even go for a glass of champagne or prosecco.
Some of the more popular teas are Assam, Darjeeling, Earl Grey and Lapsang Souchong.
Interestingly, Tea and Coffee carries on to explain the difference between afternoon tea and high tea: the former was more of a social event for the upper classes to be partaken in comfortable surroundings while the latter was for the working classes and established during the industrial revolution – it was more of a meal wi' pies 'n tatties.
Where Are the Best Places for Afternoon Tea?
Opinion will of course differ as to the best places for afternoon tea but I can highly recommend Parkys in Cromford, Matlock, Derbyshire. We went there for our Christmas office meal. It was quite honestly, spectacular.
(Note to self: you were supposed to share it between two people.)
Given its popularity it would be difficult to mention all the great places but for some great ideas, all around the UK, please visit: