National Vegetarian Week 2022

National Vegetarian Week is on the horizon. Whether you're a vegetarian or not, it's a great time to recognise the wonders and joys of vegetarianism.
This week, designated by the Vegetarian Society, happens in May of each year for the past twenty years; it runs from Monday-Sunday, 16-22 May in 2022.
Read on to learn more about this awareness week, what it celebrates, and how you can celebrate and observe it yourself.
What Is National Vegetarian Week?
The Vegetarian Society is a charity that was founded in 1847 by Joseph Brotherton and others at the Northwood Villa Hydropathic Institute Physiological Conference in Ramsgate.
The organisation has worked to promote vegetarianism since that time and is headquartered at Altrincham, Cheshire. The Society focuses its efforts on public education and encourages people to become vegetarians for health, ethical, and environmental reasons.
There have been many notable society members over the years including Paul, Linda, and Stella McCartney, Mahatma Ghandi, George Bernard Shaw, Peter Cushing, Jorja Fox and others.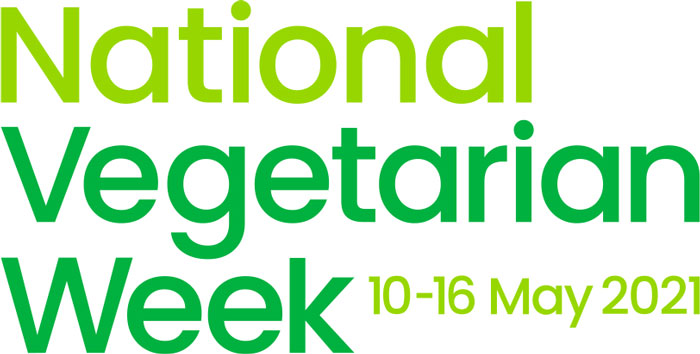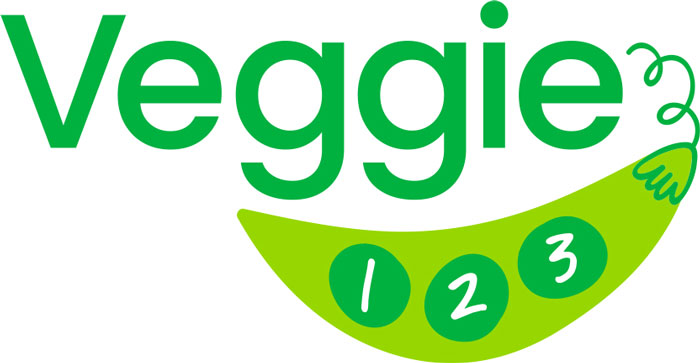 The Vegetarian Society designates a week in May each year as National Vegetarian Week to draw further attention to their cause. Famous vegetarians and national brands work together with The Society to promote the many benefits of a vegetarian lifestyle.
Vegetarians can celebrate National Vegetarian Week by reflecting on the reasons they chose to become vegetarians, and by sharing vegetarian meals with others. People who are not vegetarians may try to follow a vegetarian lifestyle for the week or may make an effort to try vegetarian alternatives they've never tried before.
What Is a Vegetarian?
The simplest definition of a vegetarian is a person who does not eat meat. However, their choices also go a little deeper than that. In addition to not consuming meat or fish, they also avoid products that contain gelatine or animal rennet, and foods that are cooked in stock or fat from animals.
Vegetarians can and do eat honey, eggs, and daily products in addition to a hearty diet that includes vegetables and fruits, nuts and seeds, and grains and pulses.
Some people choose to take vegetarianism a step further and become vegan. Vegans don't eat any animal products of any kind. They still eat plenty of fruits, vegetables, grains, nuts, and seeds, but they don't eat eggs, dairy products, honey, or anything that comes from animals.
Vegetarian Recipes
There are literally thousands of fantastic vegetarian recipes out there that await anyone who wishes to try them. The possibilities are endless. Although many people are used to eating meat at every meal, they may be surprised at how easy it is to give it up.
If you're looking for some mouth-watering vegetarian recipes to try, simply search the internet. A great place to start is on the National Vegetarian Day website; they offer a variety of recipes that will get you'll love.
Vegetarian Lifestyle
A vegetarian lifestyle may seem challenging at first. But, once one get the hang of it, it's easy to find vegetarian and even vegan recipes, restaurants, snacks, and treats. Even if someone isn't a great cook, there are plenty of options available when it comes to eating and dining.
Many vegetarians choose to extend their vegetarian lifestyle beyond the food they consume. They also avoid buying products that are made from animals, like items made from leather, silk, or fur. Some avoid things that include wool or feathers as well.
Pros and Cons of Being a Vegetarian
There are many benefits of becoming vegetarian. You will begin to experience some of them right away if you choose to give this lifestyle a try during National Vegetarian Week.
Vegetarianism is good for your heart; according to one study, vegetarians may be up to one-third less likely to die of heart disease than people who eat meat. Other studies have shown that it can reduce the risk of cancer and prevent type 2 diabetes. It can lower blood pressure, decrease asthma symptoms, promote bone health, and more.
Some people are hesitant to become vegetarians because they fear that they won't get all the nutrients that they need, but that's not often the case.
Too little protein is often the biggest concern, but there are many protein sources that can take the place of meat and fish. Foods like plain greek yogurt, cottage cheese, lentils, beans, whole grain pasta, eggs, and quinoa are packed with protein and will fill you up, too.
Some people also worry about not getting enough Vitamin B12, but there is plenty of it in most dairy products and in soy products as well. Omega-3 fatty acids are found in nuts and seeds.
When vegetarians eat a balanced and varied diet, they get all the nutrients they need.
Furthermore, vegetarians know they are living an ethical lifestyle and one that helps the sustainability of the environment and prevents the further advancement of climate change as well.
How to Celebrate and Get Involved
It's easy to celebrate National Vegetarian Week.
If you're already a vegetarian, keep doing what you're doing. To recognise the week, consider hosting a dinner party with some non-vegetarian friends. You can wow them with a variety of vegetarian and vegan dishes. Some people shy away from vegetarianism because they think there won't be anything good to eat, but you can show them otherwise.
On the other hand, if you're not a vegetarian, you can recognise and celebrate this week as well by giving vegetarianism a try. Attempt to avoid meat and animal products for the entire week and see how it goes. You may find that you like it and may wish to continue for another week, a month, or even more.
The Vegetarian Society's 2021 MMXXI Veggie 123 Challenge encourages this. Declare your intent to go vegetarian for one week by telling your friends or posting on social media. Nominate two people to join you, and they, in turn, nominate two more people each. You all donate £3 to the Vegetarian Society on down the line to help them spread the word even further. It's a lovely way to participate!
Happy National Vegetarian Week
National Vegetarian Week is a celebration for a wonderful lifestyle and cause. There are many reasons to try vegetarianism, and maybe during this year's celebration, you'll find out that it's the right thing for you.
If you'd like to learn about other national awareness days and weeks, check out the Awareness Days section of our site!