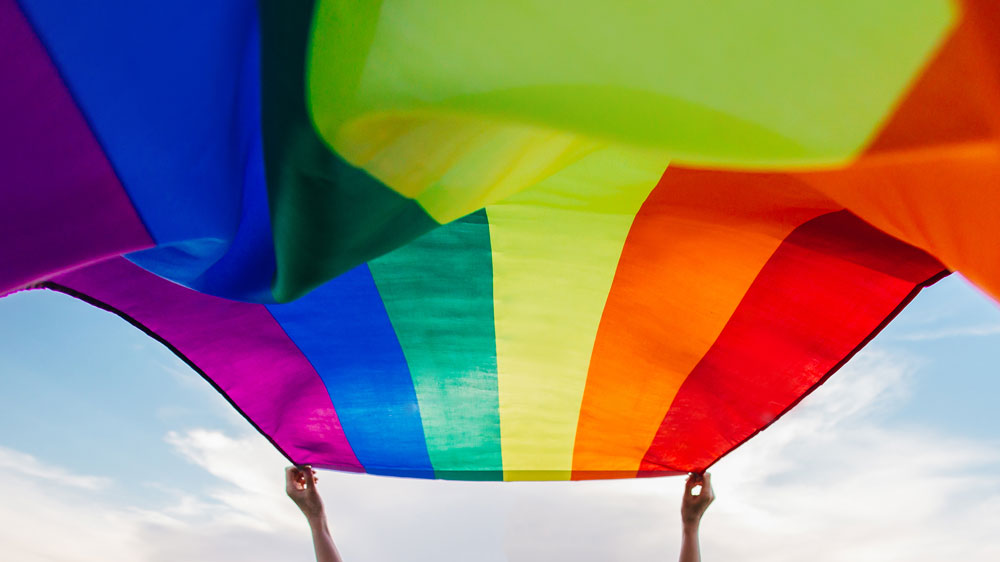 What is LGBT Pride Month?
LGBT Pride is a month-long global celebration of the LGBTQ+ community. It is also used to raise awareness of LGBTQ+ issues and advocate for equal rights.
The name for Pride Month was coined in 1970 by activist L. Craig Schoonmaker. He suggested it as an alternative to the proposed Gay Power, stating:
There's very little chance for people in the world to have power. People did not have power then; even now, we only have some. But anyone can have pride in themselves, and that would make them happier as people, and produce the movement likely to produce change.

L. Craig Schoonmaker
When is LGBT Pride Month Celebrated?
LGBT Pride Month is celebrated in June every year around the world. The timing commemorates the Stonewall Riots in New York, a series of protests that changed the face of gay rights in the United States and around the world.
Other important dates in the LGBTQ+ calendar include February, which is LGBT History Month, and Global Pride Day on the 27 June.
The History of LGBT Pride Month
The history of Pride dates back to 1969. At the time, homosexuality was illegal in the United States and only partially decriminalised in England and Wales. On the 28 June, during a raid on a gay bar in New York, over 200 people resisted arrest, leading to a three-day riot.
Celebrations began the next year, on the anniversary of the riots. The first ever Gay Pride march took place on 28 June that year, drawing a few thousand participants and covering 50 city blocks.
Since then, Pride events have taken place around the world. In 1972, the United Kingdom's first Gay Pride Rally saw 2,000 people march from Trafalgar Square to Hyde Park. By the 1990s, the event had spread throughout the UK, with major Pride events in Manchester and Brighton as well as Europride in London, which attracted over 100,000 people.
LGBT Pride Celebrations in the UK
In the UK, most LBGT Pride events take place in June, but they aren't restricted to that month. The calendar of Pride events includes regional celebrations all around the UK, running from February until September.
Some of the largest celebrations include:
Pride in London is scheduled to begin on the 11th of September but with events running throughout the year. Events include a parade, musical performances, and food and drinks.
Manchester Pride will be taking place over four days from the 27th to the 30th of August. Includes a village party, parade, candlelit vigil, and family events.
Brighton & Hove's Pride is running from the 6th to the 8th of August. The biggest LGBTQ+ Pride festival in the UK, featuring a parade, concert events, a village party, and even a dog show.
Pride Glasgow, Scotland's largest LGBTQ+ celebration, with dates in 2021 yet to be announced.
Why We Celebrate LGBT Pride Month
In 70 countries around the world, homosexuality is still a crime
LGBTQ+ people can face the death penalty in 11 countries
Same-sex marriage is only recognised in 29 countries
Worldwide, LGBTQ+ people face widespread discrimination, including violence, workplace discrimination, school bullying, and denial of essential services