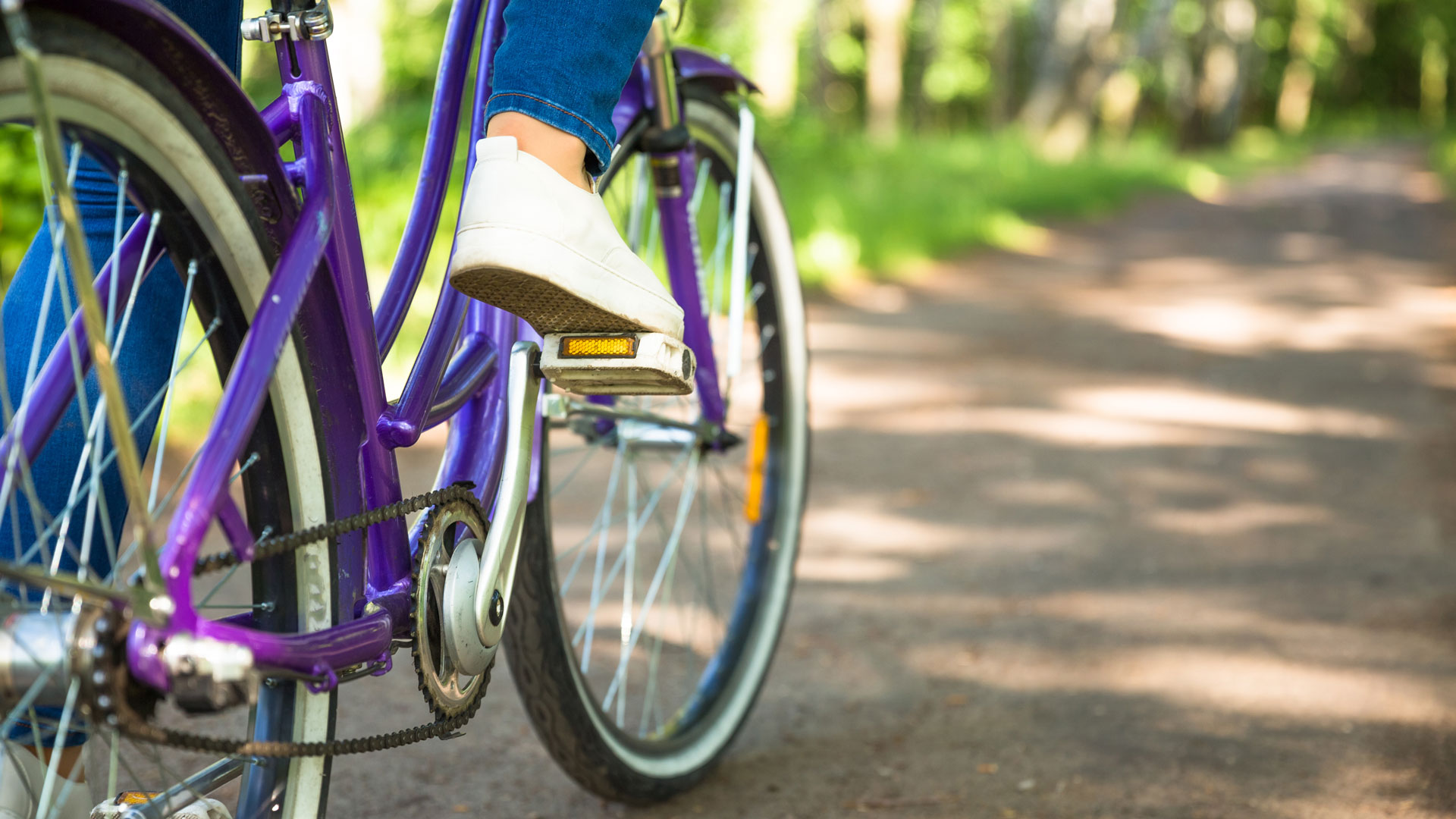 What is Bike Week?
Bike Week is the annual celebration of everything that's wonderful about cycling and in 2021 runs from Sunday-Saturday, 30 May-5 June. Organised by Cycling UK and Cycling Scotland it's a time to remind ourselves of all the positives that riding a bike can bring, including our own health and wellbeing, the theme of this year's event.
Of course, the pandemic has meant things are a little differently this year and the restrictions on movement, so the organisers have created a virtual social media challenge and an inspiring series of digital events.
As we're seeing many more people out on their bikes, from families making use of their daily exercise allowance to key workers avoiding public transport, they want to capitalise on that renewed interest.
By reminding people through Bike Week that cycling can fix many of society's biggest problems, including air pollution, obesity, poor mental health and ill health from inactivity, they want to make sure people don't return to their cars when the crisis is over.
So, let's make the world better by bike.
When Did Bike Week Begin?
Over 96 years ago Bike Week was born. Since then it has been the mission of Bike Week to show people there is a bicycle for everyone. It is their aim to help you discover your passion for cycling.
From that simple idea three have been hundreds of events all over the country, from beginner cycle training sessions to hundred-mile-long sportives, from maintenance workshops to bike breakfasts with colleagues. This year as result of coronavirus they are moving their physical activities to later in the year. However, we look forward to celebrating solo riders and all cyclists via their digital events.
How You Can Support the Bike Week
There are lots of ways you can support Bike Week.
Let everyone know its Bike Week.
Inspire others to take part by sharing Bike Week online and encourage your friends and family to take part in our cycling challenge #7daysofcycling.
Log your ride.
Our main goal is to enable you to head out for a bike ride between Sunday 30 May to Saturday 5 June 2021 so make sure to let us know you did it and you could be in with a chance of winning some great prizes.
Take part in digital events…
…or be inspired by different rides and routes you can take as part of Bike Week by visiting the website.
What is #7DaysOfCycling?
Can you cycle for seven days in a row – or maybe just a few?
The #7daysofcycling challenge encourages you to ride your bike for seven days in a row.
It's not about distance or duration, it's about riding every day your way for seven days – but even if you just head out for one ride you still have a chance to win a prize as we want to see as many people on bikes as possible.
Any kind of cycle ride counts – from a simple pootle to the shops to a long leisure ride.
This year to make it even more fantastic we're launching our #7daysofcycling challenge with the World's Biggest Bike Ride, a fantastic digital event where you can virtually join with thousands of others as part of this big ride.
An additional hashtag is, of course, #BikeWeek.
Cycling Statistics
According to the organisation:
Cycling to work can mean you have a 45% lower risk of developing cancer, and a 46% lower risk of cardiovascular disease
If you cycle regularly in adulthood, you will enjoy a level of fitness equivalent to someone 10 years younger
If all cycle journeys increased from the current level of 2% to 25% by 2050, the collective benefit would be £248bn
For more statistics visits their Cycling Statistics page.
Why get involved in Bike Week?
Our aim is to get more people cycling across the UK and sharing their positive stories online about how amazing riding a bike can be.
You can help by taking part, spreading the word about Bike Week and promoting your own initiatives under the banner of Bike Week, to raise the profile of the benefits of cycling and getting the UK talking about it.